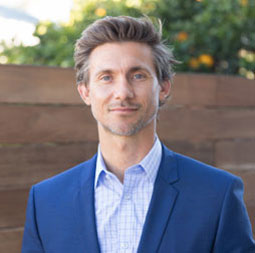 Michael Persall is a Founder and Chairman of ABP Capital, C3 Capital, and affiliate companies. Michael is also Chairman of the Board of Directors for First National Bank of Southern California. In addition, he is President of the 482-home Master Plan Development, Hideaway at Arrington, located south of Nashville, Tennessee in Williamson County. Since inception, Michael has served as the lead visionary and is responsible for the direction, management, and business development activities of the above mentioned companies.
Michael began his career in public accounting with Ernst & Young before serving as an executive in a large Southern California public works construction company, which he then sold in 2008. Prior to founding ABP Capital, Michael founded Persall Group, an active investor in real estate, distressed assets, securities, and commercial notes. Michael is also a former member of the Board of Directors for Bank of Southern California.
Michael is an active supporter of the Juvenile Diabetes Research Foundation and the Diabetes Research Connection. In addition, he is involved with the Honor Foundation, a group dedicated to bridging military and private sector careers through an innovative transition program created for members of the Special Operations Forces community.
Michael received his bachelor's degree in Accounting in 2002 from the University of San Diego. Michael is also a Certified Public Accountant in the State of California.