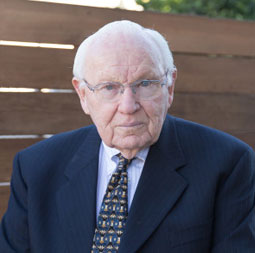 Evert "Chooch" Alsenz is a Founder and Member of ABP Capital, C3 Capital, and affiliate companies. Chooch is also a member of the Board of Directors for First National Bank of Southern California. Chooch has played an integral role in developing the company's vision and out-of-the-box style thinking. In addition, his knowledge of business, engineering, and entrepreneurship make him an integral part of the ABP leadership team.
Prior to founding ABP, Chooch was Founder, President, and Chairman of the Board of Communications Components Corporation, a manufacturer of computerized navigation and electronic communications equipment. Under Chooch's leadership, the Company grew steadily until it was sold to Rockwell International Corporation (Collins General Aviation Division). He was then appointed Vice President of Rockwell International, and General Manager of its Costa Mesa operations for two years following the sale.
Chooch and Paul Becker then formed ABI Ltd., an engineering partnership and owner/developer of nationwide commercial real estate. As the Managing Member of ABI, Chooch formed Piezoelectric Technology Investors, a Limited Partnership to fund the development of the world's first quartz based solid state gyroscope. After patenting the developed technology, he sold an exclusive license to Thorn EMI. Today, this angular rate sensor technology is integrated in braking systems of millions of autos manufactured around the world and is the latest standard used for missile guidance and aircraft systems. Paul and Chooch went on to start Avant Systems (later merged into Trivec­-Avant) –a developer of the latest military communications antennas and systems, and Lightning Diversion Systems—a group that designed, built and sold lightning diversion strips and surge protection equipment for aircraft. Both Avant Systems and Lightning Diversion Systems were then sold in 2011 and 2012, respectively. Throughout his career, Chooch has been instrumental in developing numerous patents and new technologies with applications spanning a variety of industries.